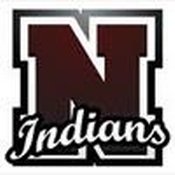 Go Indians!
From the Athletic Director
For more specific sport information, please access the NHHS page
Friday October 2, 2015 -
The weather forecast and data do not seem to agree today. My apologies for some late changes to our athletic schedules, but I decided to make the decision to go against data given and postpone many of our outdoor athletic events this afternoon. Please check the CIAC website for those changes.
Friday September 25, 2015
Take a look! Looking for information on how you favorite sports team is doing? Please check out the following newsletter giving you information on the Fall season for NHHS Athletics.
Athletic Newsletter - September edition.
In case you missed it... I hope many of you were able to attend the Athletic Open House presentation last week. In case you missed it, I have placed the presentation under the "documents" section of the website. This new format was attempted in order to make it more convenient for parents attending both the Athletic and Academic Open Houses. We hope this new format was benefiscial to parents.
ATTENTION North Haven Football Fans: NEW PARKING PROCEDURES for all Friday evening games this season.
I would like to take a moment to thank all the spectators who attended the first two home football games. Your patience and understanding made the challenge of creating a smooth transition to reach Vanacore Field safely and orderly that much easier. Your understanding for the situation matched your enthusiam for North Haven Football. I will keep the following procedure listed on the website throughout the rest of the season.
Please pardon our appearance during construction as we transform the existing middle school parking lot of NHMS into a state of the art new school and its adjacent athletic fields. We ask for your patience during this period. Please understand NHHS Administration is working with North Haven Police Department to create the safest parking procedures possible for all students and spectators attending athletic events. All spectators attending the North Haven High School varsity football games on Friday evenings are asked to park in the NHHS parking lot. For GPS purposes, the address of NHHS is 221 Elm Street, North Haven CT 06473.
Please Note: The access road from Bailey Rd to North Haven Middle School will be closed to all vehicle traffic during all Friday evening football games this season. Dropping off students should occur at North Haven High School. Handicap parking will be allowed through the middle school access road where handicap spaces have been reserved at Vanacore Field.
Spectators will be routed to walk along designated areas during the construction and will be routed from NHHS parking lot, along the side of the building, and around the back of NHMS, where a new pedestrian walkway have been created.
For more information, please look under documents for the full document, New parking procedures for Friday evening football games.
I apologize in advance for any inconvenience that this creates during the construction process.
Tailgating will not be permitted: Please help the North Haven Adminsitration and North Haven Police Department in working together to maintain an ALCOHOL Free and TOBACCO Free area for our spectators and students of North Haven High School. Due to new parking procedures and tring to limit pedestrian and vehicle traffic intersections, tailgating will not be permitted.
Continued success for all of our athletic teams opening this Fall 2015 sports season.
Sincerely
Todd Petronio
Director of Athletics
Go North Haven Indians!